In a recent Blog-Post "Waking Up to a New Love Story" on HuffPost The Third Metric Marc Gafni wrote:
We need a new story. A new cosmos story. A new waking up story. We need to know once again and beyond anything we ever knew that the universe is a love story. Not an ordinary love story, an Outrageous Love story. We live in a world of outrageous pain. The only response to outrageous pain is Outrageous Love.
The Looks and Feel of a Board Meeting
How this outrageous love story looks and feels like we could all witness and be part of at our annual CIW Board Meeting.
68 people gathered including staff members, supporters, Advisory Board, Board of Trustees and Executive Board members.
The purpose of the board meeting was threefold:
To clearly unpack the core mission of the Center for the entire inner community.
For the inner community to get to know each other.
To commit as a larger community to play a larger game and to take direct responsibility for the evolution of consciousness in every possible way that we can.
CIW Projects
It was amazing to see how much the Center has grown in the last year and truly breathtaking to hear about all the fantastic projects that have been finished, are in process, or are being born right now.
To name just a few examples:
The Success 3.0 Summit and all that is arising since then
The Movie that has turned into a much bigger adventure than was predictable in the fall
The many book projects in play, e.g.

Integral Wisdom Essays on Wake Up Grow Up Show Up with Essays by Ken Wilber and Marc Gafni  – to be completed by June 2015
Wake Up – Grow Up – Show Up (Ken Wilber & Marc Gafni) – to be completed by June 2016
Beyond Venus and Mars (John Gray, Warren Farrell, and Marc Gafni) – to be completed in 2015
Conscious Universe: On the Evolution of Love by Marc Gafni, Barbara Marx Hubbard, & Daniel Schmachtenberger
World Spirituality Practice Guide (Marc Gafni, Tom Goddard, and Kerstin Tuschik) – to be completed in 2015
Outrageous Love: The Path and Practice of Outrageous Love Letters by Michael Beckwith, Kristina Kincaid & Marc Gafni
The Pleasure Bible (Marc Gafni and Kamala Devi) – to be completed in November 2015
Unique Self Recovery (with Lori Galperin) – to be completed in 2015
A New Politics of Outrageous Love by Marc Gafni & Zak Stein – to be completed in September 2015
Healing Trauma through Outrageous Love by Marc Gafni & Elliott Ingersoll – to be completed in May 2015
Seven Levels of Sexing: The New Phenomenology of Sexuality (Marc Gafni & Co-Author) – to be completed in 2015
Evolutionary KinshipTM: Authentic Relations in a Networked Age (Liza Braude-Glidden, MA, Baubo Ayelet–Scholar and Senior Teacher, Center for Integral Wisdom) – to be published in 2015

The Integral Wisdom Publishing activities – supported by Adam Bellow, Vice President/Executive Editor at HarperCollins
The new Collaborations of the Center with

The Foundation for Conscious Evolution
Agape International Spiritual Center
The Emergence Project

The Platform for our Online Courses that is to be launched soon
The Web-Plex that had just gotten some more portals and is awaiting its launch in the very near future
There are far too many projects to mention them all. Stay tuned to the further unfolding.
In between all the talks and panels, there was still time to go for walks, work out, gather for improvised music sessions, theater, awesome food, and lots of casual talks and the beginning of much collaboration.
Enjoy some more pictures and media…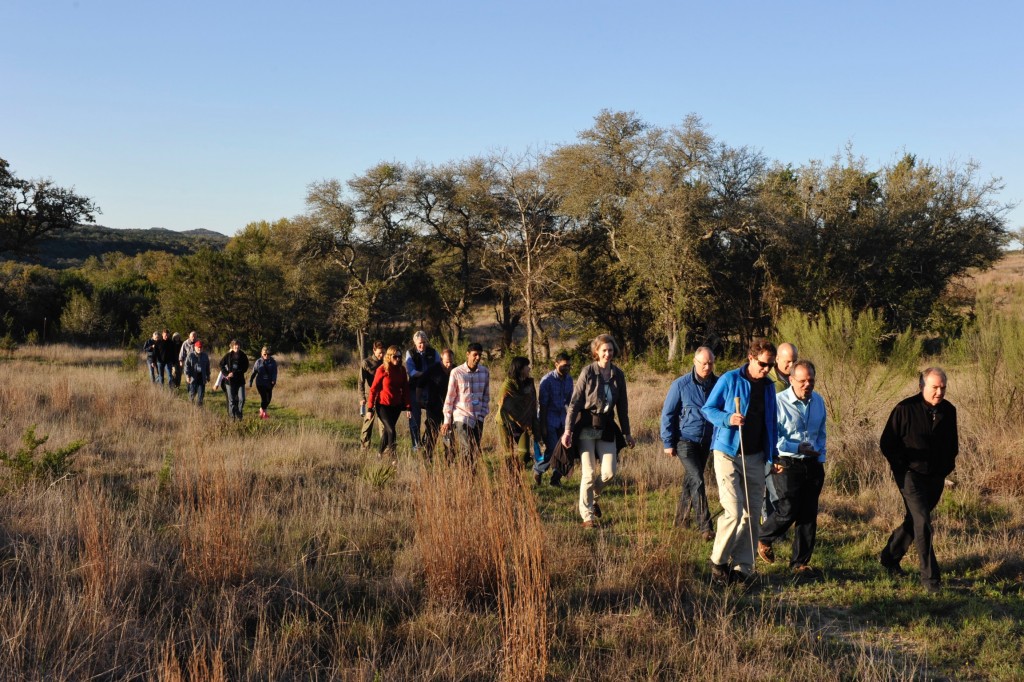 Marc's Talk: On Outrageous Pain & Outrageous Love
John Gray's Talk on the Evolution of Love Relationships
Michael Bernard Beckwith on the Four Stages of the Evolutionary Journey
Barbara Marx Hubbard's Moving Address: Why the Center Really Is a Center for Co-Creation
Michael Bernard Beckwith: Integral Church
As a Special Gift: Watch and listen to Marc Gafni's Keynote from the Success 3.0 Summit: The New Outrageous Love Story – with an Introduction by TBird Luv Tonya Ridgely
Join us in our many activities. We are looking forward to getting to know you.