Have you ever wondered which diet is the best for you, looked into all the different opposing approaches (vegan vs. animal foods, low carb vs. low fat, raw foods vs. cooked meals, all natural vs. supplements, etc.) and ended up more confused than before? Then, maybe this debate is for you.
At a Junto meeting in New York City in March 2015 John Mackey, Co-Founder and Co-CEO of Whole Foods Market, and Nina Teicholz, the author of The Big Fat Surprise: Why Butter, Meat and Cheese Belong in a Healthy Diet, held a debate.
The proposition:
"An animal foods/low-carb diet is unhealthy compared with a 90+% plant diet that excludes sugar and refined grain products."
The debate:
Mackey spoke in favor of the proposition and Teicholz against.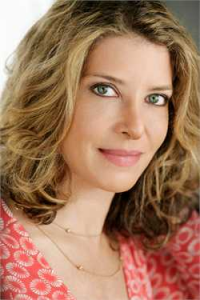 Nina Teicholz is an investigative journalist who has written on food and nutrition science for Gourmet and Men's Health magazines. She was a reporter for National Public Radio for years, covering Washington, D.C. and Latin America. She has also contributed, on a variety of topics, to the New Yorker, the Economist, the New York Times, and Salon, among other publications. In addition, she served as the associate director for the Center for Globalization and Sustainable Development at Columbia University. Teicholz studied biology at Yale and Stanford Universities and earned a master's degree from Oxford University. She lives in New York with her husband and their sons.
John Mackey is Chairman and CEO of Whole Foods Market, a $4 billion Fortune 500 company which has been named a Fortune 100 Best Companies To Work For every year since 1998. John Mackey was named the Ernst and Young Entrepreneur Of The Year in 2003.
John is a strong believer in FLOW principles, including free market principles and empowerment management. He is also one of the most influential advocates in the movement for organic food. Whole Foods was the first grocery chain to set standards for humane animal treatment.
View the entire debate here: