Please join us at Esalen in beautiful Big Sur, CA for our annual West coast retreat.
The Center for Integral Wisdom presents an extraordinary weekend of Evolutionary Love Practice…
November 21-23 at Esalen Institute
Every one of us wants to be a lover.
We want to love the people in our lives. We want to love ourselves.
And we want to love the world. What does it really mean to live as a lover?
Is love something we can practice?
***
In this retreat we will take a radically immediate and awake dive into evolutionary intimacy, allowing us to meet the world from our deepest place of love and our deepest integrity.
The principles of evolutionary awakening will forever change the way you live, love, be, become and make choices in life, ranging from your relationships, employment, spiritual practice, sexuality and just about everything else. In this retreat, we will take a bold leap into the evolution, meaning and practice of love.
Marc Gafni, a master at joining the intellect with the heart, formulated a radical statement that he has been unpacking ever since: "We live in a world of outrageous pain. The only response is outrageous love. We live in a world of outrageous beauty. The only response to outrageous beauty is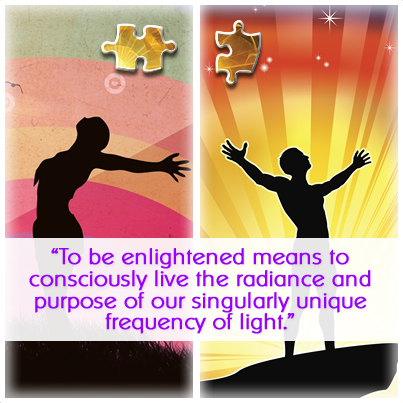 outrageous love."
The poet, Rumi, said it like this: "Let the Beauty we love be what we do. There are hundreds of ways to kneel and kiss the ground."
Beauty is a structure of meaning in our lives that invites service and radical devotion. It sparks courage, and courage fans the flame of hope. Beauty evokes Outrageous Love.
This retreat is about "The Path of Outrageous Love"!
Or, in other words: Loving Your Way to Enlightenment.
Masterful teachers Sally Kempton and Marc Gafni will merge their skills and gifts in service of one direct and highly practical inquiry: What does it take to be "Lived as Love" as the inner quality of your daily life? Not just as tepid, ordinary love. But Outrageous Love!
This is not a spiritual aphorism, but a core principle of evolutionary awakening; it is the next great edge of spirit's revelation, both in your life and the life of the planet. Outrageous Love is so potent, powerful and profound – and also so simple, straightforward and sincere – that your life can become, with e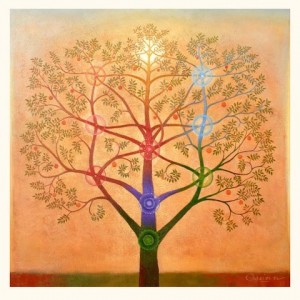 xtraordinary grace and ease, a sacrament and a service.
To learn the path of Outrageous Love you need a "User's Guide to Love". In this retreat, we will explore the following four quadrants in a love map integrated from the great mystical traditions as well as from the deepest insights of modern science and psychology:
The three faces of love
The three levels of love
The three verbs of love
The three languages of love
You'll also learn the wild new practice of writing outrageous love letters. This majestic practice will help you access a profound field of consciousness from which to live and return to, ongoingly, in all walks of life.
Over the course of this weekend you will learn:
How to kindle the experience of radical, Outrageous Love within yourself
The flavors of Outrageous Love:
Outrageous Love as creative eros
Outrageous Love as active compassion
Outrageous Love as quivering tenderness
Outrageous Love as radical Self-challenge
Outrageous Love as radical  Self-acceptance
Outrageous Love as artistic Self-creation
Outrageous Love as ethical imagination
How to find the acts of Outrageous Love that are yours to commit
The risks and wounds of love
We will engage mind, heart, body, soul and spirit in practices of Dharmic mystical study, awakened heart meditation, writing, chant and singing, movement, partner work and other experiential integration processes.
Through a set of Marc's revolutionary insights, Sally's profound meditative transmission, and Marc and Sally's shared capacity to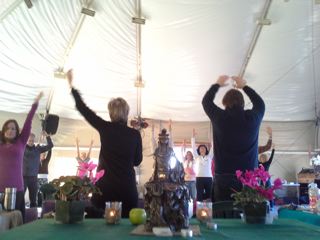 create heart-centered group experience, this year's World Spirituality Retreat promises to be a profound experience of inner transformation, wild goodness, and quivering tenderness.
This is a journey to the revelation that You are essential to the evolution of Love on all levels of reality — which is no less than the evolution of love itself.
And it all takes place in the beautiful setting of Big Sur, on the hallowed land of Esalen, where the famous baths, beautiful hiking trails, spa treatments and massage, and delicious organic food make the experience a feast for the senses and an empowerment for the soul.
REGISTER HERE for the
Esalen Retreat with Sally Kempton & Marc Gafni

 ***
Dr. Marc Gafni's teaching is marked by a deep transmission of heart, love, and leading-edge provocative wisdom. A passionate philosopher, visionary scholar, and wisdom teacher, he has been called a master of the heart and a trail-blazing visionary in opening up new possibilities for love, eros and relationship. He the co-counder and director of the Center for Integral Wisdom, and author of ten books, including the award-winning Your Unique Self: The Radical Path to Personal Enlightenment and Tears: Re-Reading Ritual, Integral Religion and Rosh Hashanah.
Sally Kempton teaches at the cutting edge of contemporary tantra, and is known for her ability to transmit deep meditative states through the heart. A former monk and 40-year practitioner of Shaiva yoga, Sally teaches internationally and writes the "Wisdom" column for Yoga Journal. Her latest book is Awakening Shakti: The Transformative Power of the Goddesses of Yoga.

Testimonials from the World Spirituality Retreat
"Since the retreat, I have been committing outrageous acts of love daily and it works. But the best was coming home to my wife; I dealt with an issue with almost omnipotent skill. It surprised her, and we went to bed in peace and happy. And, I have always known she is beautiful, but it is impossible to see when a relationship resides in deep anger and resentment. Last night I could see her beauty. On the surface and underneath."
– R.  Retreat participant
"Sally and Marc, I am so grateful for your work! This is an understatement. I am finding back my voice for writing and expressing through the writing of love letters at the retreat." – J.  Retreat participant
"Thank you so much for a stunning, transformative course and your profound generosity, electrifying transmission, and loving holding of us all. Vast wow! Deepest bow." – P.  Retreat participant