Most Recent Blog-Posts
July 3, 2015 By Kerstin Zohar Tuschik Leave a Comment
Summit Powder Mountain, July 3-6, 2015 in Eden, Utah
Marc Gafni and Kate Maloney (CIW Executive Director) are attending Summit Powder Mountain, where Marc was invited to offer a special presentation at 2pm on July 5 on "Beyond Venus & Mars: The Next Step In Masculine & Feminine".
This invitation only event quickly sold out. During the weekend attendees will see and hear a series of discussions on on a variety of topics – from maintaining a strong company culture to cyber security. We're thrilled that the work of the Center will be a presence at this event, with Marc's teachings on the evolutionary masculine and feminine adding an important voice to the mix. Among the speakers and contributors at Summit Powder Mountain will be Eric Ryan & Elliott Bisnow, Brian Vickers, Sarah Jones.
Summit's mission is to build community, catalyze entrepreneurship, address global issues, and support artistic achievement, in an effort to make our world a more joyful place. The mission of the Summit Series, Summit's flagship event series, is to unite the leaders of today and tomorrow in surreal settings and immersive experiences designed to catalyze positive personal and collective growth.
Summit Powder Mountain is one of the events in the Summit Series. Summit Powder Mountain aims to rethink the great American mountain town around a community focused on innovation, entrepreneurship, arts, and altruism. Tucked on the southern side of Powder Mountain, in the town of Eden, Utah, it's a new kind of neighborhood, where friends, family, and the change makers of today and tomorrow gather in an environment created to catalyze personal and collective growth.
June 29, 2015 By The Editors Leave a Comment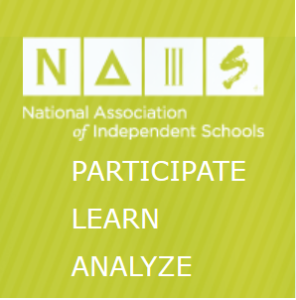 In their Summer Edition, the Independent School Magazine of the National Association of Independent Schools published an article by CIW Board Member Kathleen J. Brownback on The Unique Self in a Contemplative School. In this article, Kathy clearly and eloquently articulates both the dharma of Unique Self and the need for that dharma in education.
As a teacher for religion and philosophy at Phillips Exeter Academy she skillfully weaves her experience with her students and their need for answers and meaning in the fields of Self, God, and the patterns that connect together with her deep understanding of the dharma of Unique Self as developed and taught by Dr. Marc Gafni.
She places this dharma into the context of contemplative education and mindfulness that has lately reached the mainstream and thereby speaks to teachers and educators who hold such important keys to the evolution of consciousness and love.
A longer version of her article will be published in a special edition on Unique Self of the Integral Leadership Review in Fall 2015.
As practices promoting mindfulness and embodiment become more prevalent in contemporary society, a natural set of questions emerges among educators: What role should contemplative practices play in the academic curriculum?

For much of the modern era, the answer to this question was no role whatsoever. Mind-body practice was generally linked to particular religious traditions, and so was understood to lie outside the objective goals of academic study.

But the last 40 years or so have brought a new understanding of mindful or contemplative practice as embodied self-awareness. These practices involve the movement of the mind and body in ways that are not primarily cognitive, centering on the use of the breath and the stilling of the "monkey mind." Think of yoga or meditation, or solitary walks in nature, or dance, or the playing of a musical instrument with this focus. Their central goal is to draw us into direct awareness and experience of the present. An increasing number of people are choosing contemplative practice as a way to relate to others differently, to manage strong emotions such as anxiety and anger, to live a more centered and less reactive life, and to find a clear sense of focus and purpose. There is nothing abstract or philosophical about these goals. They emerge from the heart, from questions about human nature and direction. Students ask them of parents and teachers; teachers and parents ask them of themselves and each other. Thus the growing interest in schools.
June 25, 2015 By Kerstin Zohar Tuschik Leave a Comment
Zak Stein, the Center for Integral Wisdom's Academic Director, held a great talk at our 2015 Board Meeting about his main research subject of metrics. The talk was introduced by Marc Gafni and followed by a Q&A session. Questions were asked by Board Members Eben Pagan, Barbara Marx Hubbard, and Peter Fiekowsky.
Some questions he addressed:
The surprising ways that metrics influence our everyday lives
How metrics enable or eradicate uniqueness
How simple metrics can support our personal evolution
Listen here:
Also enjoy this brief talk about the Mystery School of Love at Venwoude (Holland) by Board Member Chahat Corten. Join us for the Mystery School coming soon!
Archives of the CIW Spirit's Next Move Blog
Featured Content
Dr. Marc Gafni and Ken Wilber meet by phone regularly to discuss new thought on a wide range of topics, including the future unfolding of the Center and its initiatives. At the core of their work is key book that is slated for release in the Summer of 2015 on World Spirituality Based On Integral Wisdom Principles. This will be the source code book which their other books will emerge from and reference.
On this note, we'd like to share a dialogue that will appear in a different form in the book: a beautiful conversation about how the evolved and awake human being engages evil and suffering.
Listen to this vibrant dialogue and read the transcript below:
Listen to John Mackey outlining his compelling new vision for success and Conscious Capitalism and read the transcript below:
Transcript:

John: Well, thanks Marc. It's good to tune in with you guys today. I'm going to talk a little bit about where I think the integral framework, one of the things that it's largely missing, is if you think about each of the Spiral Dynamics Model or the integral integration of that, each of the frameworks has got sort of a vision of success.

It has a vision of the ideal human being. It has a vision of the ideal society. If you think about, say, the blue meme framework, say, in Europe, if you have something like it particularly in maybe England, you have something like — or in America, you have the Bible as a guide. You also had Pilgrim's Progress as a text where the ideal human being would be pious and would be striving to ensure their salvation through good works, so you had this vision of what success looks like and that framework would be obedience to God's word and following the divine path that's been laid out for you that will lead to your salvation.

As we move into more modernistic consciousness, modernistic framework, you have one of the early … texts, so that would be Benjamin Franklin's autobiography, as well as his way to wealth. And much of the success literature of the 19th and 20th Century is very much in sort of a modernistic framework or consciousness. It could force sort of a vision of the ideal human being, which in this case is very individualistic and oftentimes striving for wealth, for prosperity, through hard work and through savings and frugality, and through having a strong ethical code of fair trade and honesty.

Continued below the video…
Featured Blog-Posts
November 15, 2014 By Kerstin Zohar Tuschik 1 Comment
The Success 3.0 Summit, this amazing gathering from October 30th to November 2nd, 2014 in Boulder, Colorado of the world's leading thinkers, entrepreneurs, and change-agents that was co-initiated by the Center for Integral Wisdom was a wild success.
Among the speakers were thought leaders like Tony Hsieh (CEO, Zappos Inc), Arianna Huffington (Editor in Chief, Huffington Post), Alanis Morissette (Singer/Songwriter & Activist), Blake Mycoskie (Founder, TOMS Shoes), Barbara Marx Hubbard (Author, Social Innovator, Evolutionary Thought Leader), Michael Franti (Lead Vocalist of Spearhead & Activist), Casey Sheahan (former CEO, Patagonia), Lynne Twist (Global Activist & Author), Adam Bellow (Vice President, Harper Collins), Ibrahim Husseni, Business leader, Ben Jealous (former President & CEO of the NAACP), DJ Spooky (Composer, Musician & National Geographic Emerging Explorer), Tom Chi (Innovator & Founder, Google Glass), Jack Canfield (Author, Chicken Soup for the Soul), and many others.
The goal of the summit was to articulate a new, transformative vision of conscious living, innovation, and social impact and to create a new definition of Success that can lead humanity into the future. And that was exactly what happened. The partnership between Marc Gafni, the President of Center for Integral Wisdom, John Mackey, the board chair, Kate Maloney the co-board chair and Ken Wilber the Co-Founder of the Center was so clear and beautiful that it naturally manifested this powerful event which so many people in the room felt was perhaps the most powerful event of this kind that had ever attended in their lives. I want to particularly note the love and respect between Marc and Kate that was subtle and quiet in the space but clearly lit up the room.
In the Media
About 600 people attended the event live and thousands of people watched at least part of it through the live stream. The event was wildly shared through social media with many thousand tweets on twitter alone. Gaiam TV will screen the videos of it by the end of the month. And last but not least, many of the speakers and attendees were recorded alongside the event as part of a movie that will emerge from this. So, stay tuned.
Second Simplicity of Dharma
It was gorgeous to see the many ways the Dharma of Unique Self, Eros, Outrageous Love, and World Spirituality, that Dr. Marc Gafni has been articulating and outrageously transmitting for the last several years, has played a role in this amazing happening.
Most of the speakers started to use the 6-word Mantra Wake Up, Grow Up, Show Up. Dr. Marc Gafni, Visionary Scholar, Wisdom Teacher, and Co-Founder and President of CIW, brilliantly transmitted these thought forms in his opening speech. He suggested that every generation needs to participate in the evolution of consciousness. And:
"It is our turn. We are here to articulate an ethics of success that is rooted in Outrageous Love. Outrageous Love demands a new vision of success."
He also introduced one of his key terms, the word Second Simplicity. Second Simplicity is what he calls the Simplicity that comes after Complexity. After having really grasped the complex concepts, we can get to a stage where we can express them in a compellingly simple way–thereby reaching people from all stages of consciousness. [Read More...]
Featured White Papers
Read this White Paper by Board Members Venodhar Rao Julapalli, M.D. and Vinay Rao Julapalli, M.D., F.A.C.C.
There is a dire need for the integration of the art, science, and morality of medicine. This paper explores the deep implications of the Unique Self in integrating medicine. Co-authors and physicians Venu and Vinay Julapalli call on their extensive understanding of the promises and pitfalls of modern health care to reconceive the practice of medicine. The paper provides the framework to evolve medicine through the emergent Unique Self insight. At stake is no less than the future of how we care for ourselves and each other.
Unique Self and the Future of Medicine
Abstract:
Medicine is at a critical crossroads in its evolution from antiquity to our modern age. This article aims to reconceive the future of medicine. Key to this conception is an understanding of the evolution of individual development. To this end, the discussion will first outline the stations of the selves, on the path to what has been termed the Unique Self by spiritual thinker Marc Gafni. Next, the discussion will distinguish between two poles of development and outlook, in order to understand how the insight of Unique Self integrates these dualities. It will then view the Unique Self from three perspectives, or four quadrants, of reality and also illustrate how Unique Self appreciates the balance between part and whole. The discussion will subsequently correlate the stations of the selves with the history of medicine and further examine dualities in medicine that parallel those of the self . It will then elucidate how an understanding of Unique Self fundamentally shifts our envisioning of the practice of medicine. This shift renews the unique calling that is the art and science of healing.
Introduction
Universal to the human experience is care of our health. Medicine is defined as "the science and art dealing with the maintenance of health and the prevention, alleviation, or cure ofdisease." The topic of medicine is therefore relevant to all of humanity.
In the United States, the practice of medicine has reached a critical crossroads. National spending on health care has been estimated to total $2.8 trillion in 2012, which is 18% of the gross domestic product (GDP). It is projected to increase to about 25% of GDP and 40% of total federal spending by 2037. Few dispute that this trajectory is unsustainable.
The dispute begins in how to alter this trajectory. The debate has raged on from multiple perspectives. Some have focused on the structures of payment for health care, while others have investigated the sources of health care pricing. Some have proposed the standardization of health care delivery with an emphasis on maximizing value through evidence-based medicine, while others have highlighted the role of the social determinants of health in influencing the rising costs of medical care. The Affordable Care Act, signed into law in March 2010, expanded health insurance coverage for Americans and introduced programs designed to slow spending on health care. However, there is no clear consensus on its ultimate effect in bending the health care cost curve down.
Pre-Version
Abstract & Introduction
In this article, I want to elaborate on the concept of "Dharma, Lineage, Transmission, and the Student-Teacher Relationship" in the specific way these words are used in my World Spirituality community and specifically by the initiating teacher of the community, Dr. Marc Gafni. Marc has infused the word "Dharma" with a series of meanings which have become self-evident in our community. Because Marc has not yet written about his expansion upon the meaning of "Dharma" for the broader public, I have felt that it is necessary to do so.
The Unique Self teachings that Marc has brought into the conversation are now changing the way that enlightenment is experienced and taught around the world. In my perception, the power, love and clarity of his teaching and transmission of Unique Self enlightenment has been so profound that now, in many enlightenment circles around the world, Unique Self thinking under a host of names is virtually a given. And that although ten years ago, Unique Self Dharma was still unheard of in the enlightenment world. While this (often unconscious) adoption of the core teaching of Gafni's Unique Self Dharma is an excellent achievement and a necessary and gorgeous step for a cogent meme to become mainstream, I find it—for the many reasons that I will discuss in this article—very important to give honor to Marc Gafni's original inseminating work and transmission as well as to the lineage(s) that he is part of and whose wisdom he is embodying and evolving.
I, myself, have come a long way from studying cognitive concepts and maps, methods of self-transformation and healing, to studying and embodying a comprehensive dharma. The insights and discoveries I want to share with you in this article have also occurred along with the transition from being a devoted and passionate student of the Dharma to becoming more and more a teacher and lineage-holder of the Dharma myself. Specifically, I have been teaching, sharing and representing Unique Self Dharma in the German-speaking world, which in turn has deepened my own studies. So, let me share the frameworks that I have encountered and that have worked or not worked for me in relation to the teacher-student-relationship and in relation to the "Dharma." These discernments are I believe critical for what my teacher Dr. Marc Gafni calls the "post-postmodern integral reconstruction project" which is so profoundly needed in our post-postmodern world.
Download the whole article: