Most Recent Blog-Posts
May 25, 2015 By Kerstin Zohar Tuschik Leave a Comment
The Difference Between Ordinary Love and Outrageous Love
Watch this awesome dialogue between Nijole Sparkis and Marc Gafni from her awesome interview series "Heal the Shadow in Your Relationships 2!" Read the beautiful introduction Nijole wrote in her email to the participants of this series announcing this interview:
Click here to learn more about this powerful interview series!

GET BLOWN OPEN to the irreducible unique expression of Love Intelligence awakening as YOU. The clarion call to Shadow integration is much more than just knowing that you have drives that are darker than you want on the front page of the New York Times, and being aware of it. Shadow integration is actually an expression of profound enlightened consciousness.

Beloved cutting edge wisdom teacher Dr. Marc Gafni says your Shadow is your unlived life. And when you don't live part of your life, you lose a critical dimension of your own Life Force. When you lose your Life Force, your energy devolves, your whole system protests & says "Give me back my essence!" Live your story! Live the missing piece of your story. And when you don't do it, your system acts out. It acts out with Shadow qualities – pettiness, anger, contraction, rage, jealousy, or promiscuity which violates your own interior values.

Dr. Marc shares with us:

The huge distinction between Shadow and Shadow qualities
How the Oneness of the Universe may be seamless, but not featureless
A live case study of how to follow your Shadow back to the Light!
The solution for women who attract abandoning or non-committal men
The solution for men who attract non-receptive or angry women
The difference between love, romance, and infatuation
How to live from Outrageous Love rather than Ordinary Love

… and so much more!

You CAN re-connect with your True Self, be nurtured by your aliveness, and create LONG love lists!

Wishing you Blown-Open, Outrageous Love,

Nijole (Neola)

P.S. Some of what I LOVE about Dr. Marc Gafni: He has inspired many, comforted the afflicted, and afflicted the comfortable. He reflects back to people their most gorgeous selves, shares teachings of love, pricks egos, and calls others, by his very being, to truth and integrity. For some Marc is a teacher, for others a spiritual friend, for still others a spiritual artist, and for still others a revolutionary catalyst of social change and evolution. Marc Gafni's teaching is filled with love of people, love of God, and love of all of creation. It is also scholarly, hip, serious, deep, funny, profound, sometimes startlingly original, and always invested with the intent to transmit not only insight but also, and especially, an open heart.
Enjoy the interview:
May 19, 2015 By Kerstin Zohar Tuschik Leave a Comment
Wisdom for Your Week
Watch this beautiful excerpt from a Sermon with Dr. Marc Gafni at the Pacific Coast Church in 2014.
By listening to this rich talk that uses storytelling, inquiry, and sacred text reading to transmit the deep wisdom of the lineage masters, you will learn:
- Why God is not only the Infinity of Power but also the Infinity of Intimacy
- What it means to live in an Intimate Universe
- How Christ incarnated to be an expression of that Infinity of Intimacy
- Why Being God's Unique Intimacy is our greatest Joy and deepest Obligation in our daily lives
May 15, 2015 By The Editors Leave a Comment
Have you ever wondered which diet is the best for you, looked into all the different opposing approaches (vegan vs. animal foods, low carb vs. low fat, raw foods vs. cooked meals, all natural vs. supplements, etc.) and ended up more confused than before? Then, maybe this debate is for you.
At a Junto meeting in New York City in March 2015 John Mackey, Co-Founder and Co-CEO of Whole Foods Market and Executive Board Member and Co-Board Chair at CIW, and Nina Teicholz, the author of The Big Fat Surprise: Why Butter, Meat and Cheese Belong in a Healthy Diet, held a debate.
The proposition:
"An animal foods/low-carb diet is unhealthy compared with a 90+% plant diet that excludes sugar and refined grain products."
The debate:
Mackey spoke in favor of the proposition and Teicholz against.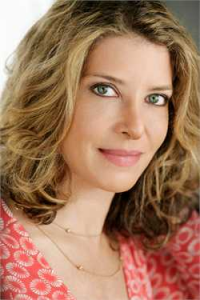 Nina Teicholz is an investigative journalist who has written on food and nutrition science for Gourmet and Men's Health magazines. She was a reporter for National Public Radio for years, covering Washington, D.C. and Latin America. She has also contributed, on a variety of topics, to the New Yorker, the Economist, the New York Times, and Salon, among other publications. In addition, she served as the associate director for the Center for Globalization and Sustainable Development at Columbia University. Teicholz studied biology at Yale and Stanford Universities and earned a master's degree from Oxford University. She lives in New York with her husband and their sons.
John Mackey is Chairman and CEO of Whole Foods Market, a $4 billion Fortune 500 company which has been named a Fortune 100 Best Companies To Work For every year since 1998. John Mackey was named the Ernst and Young Entrepreneur Of The Year in 2003.
John is a strong believer in FLOW principles, including free market principles and empowerment management. He is also one of the most influential advocates in the movement for organic food. Whole Foods was the first grocery chain to set standards for humane animal treatment.
View the entire debate here:
Archives of the CIW Spirit's Next Move Blog
Featured Content
Dr. Marc Gafni and Ken Wilber meet by phone regularly to discuss new thought on a wide range of topics, including the future unfolding of the Center and its initiatives. At the core of their work is key book that is slated for release in the Summer of 2015 on World Spirituality Based On Integral Wisdom Principles. This will be the source code book which their other books will emerge from and reference.
On this note, we'd like to share a dialogue that will appear in a different form in the book: a beautiful conversation about how the evolved and awake human being engages evil and suffering.
Listen to this vibrant dialogue and read the transcript below:
Listen to John Mackey outlining his compelling new vision for success and Conscious Capitalism and read the transcript below:
Transcript:

John: Well, thanks Marc. It's good to tune in with you guys today. I'm going to talk a little bit about where I think the integral framework, one of the things that it's largely missing, is if you think about each of the Spiral Dynamics Model or the integral integration of that, each of the frameworks has got sort of a vision of success.

It has a vision of the ideal human being. It has a vision of the ideal society. If you think about, say, the blue meme framework, say, in Europe, if you have something like it particularly in maybe England, you have something like — or in America, you have the Bible as a guide. You also had Pilgrim's Progress as a text where the ideal human being would be pious and would be striving to ensure their salvation through good works, so you had this vision of what success looks like and that framework would be obedience to God's word and following the divine path that's been laid out for you that will lead to your salvation.

As we move into more modernistic consciousness, modernistic framework, you have one of the early … texts, so that would be Benjamin Franklin's autobiography, as well as his way to wealth. And much of the success literature of the 19th and 20th Century is very much in sort of a modernistic framework or consciousness. It could force sort of a vision of the ideal human being, which in this case is very individualistic and oftentimes striving for wealth, for prosperity, through hard work and through savings and frugality, and through having a strong ethical code of fair trade and honesty.

Continued below the video…
Featured Blog-Posts
November 15, 2014 By Kerstin Zohar Tuschik 1 Comment
The Success 3.0 Summit, this amazing gathering from October 30th to November 2nd, 2014 in Boulder, Colorado of the world's leading thinkers, entrepreneurs, and change-agents that was co-initiated by the Center for Integral Wisdom was a wild success.
Among the speakers were thought leaders like Tony Hsieh (CEO, Zappos Inc), Arianna Huffington (Editor in Chief, Huffington Post), Alanis Morissette (Singer/Songwriter & Activist), Blake Mycoskie (Founder, TOMS Shoes), Barbara Marx Hubbard (Author, Social Innovator, Evolutionary Thought Leader), Michael Franti (Lead Vocalist of Spearhead & Activist), Casey Sheahan (former CEO, Patagonia), Lynne Twist (Global Activist & Author), Adam Bellow (Vice President, Harper Collins), Ibrahim Husseni, Business leader, Ben Jealous (former President & CEO of the NAACP), DJ Spooky (Composer, Musician & National Geographic Emerging Explorer), Tom Chi (Innovator & Founder, Google Glass), Jack Canfield (Author, Chicken Soup for the Soul), and many others.
The goal of the summit was to articulate a new, transformative vision of conscious living, innovation, and social impact and to create a new definition of Success that can lead humanity into the future. And that was exactly what happened. The partnership between Marc Gafni, the President of Center for Integral Wisdom, John Mackey, the board chair, Kate Maloney the co-board chair and Ken Wilber the Co-Founder of the Center was so clear and beautiful that it naturally manifested this powerful event which so many people in the room felt was perhaps the most powerful event of this kind that had ever attended in their lives. I want to particularly note the love and respect between Marc and Kate that was subtle and quiet in the space but clearly lit up the room.
In the Media
About 600 people attended the event live and thousands of people watched at least part of it through the live stream. The event was wildly shared through social media with many thousand tweets on twitter alone. Gaiam TV will screen the videos of it by the end of the month. And last but not least, many of the speakers and attendees were recorded alongside the event as part of a movie that will emerge from this. So, stay tuned.
Second Simplicity of Dharma
It was gorgeous to see the many ways the Dharma of Unique Self, Eros, Outrageous Love, and World Spirituality, that Dr. Marc Gafni has been articulating and outrageously transmitting for the last several years, has played a role in this amazing happening.
Most of the speakers started to use the 6-word Mantra Wake Up, Grow Up, Show Up. Dr. Marc Gafni, Visionary Scholar, Wisdom Teacher, and Co-Founder and President of CIW, brilliantly transmitted these thought forms in his opening speech. He suggested that every generation needs to participate in the evolution of consciousness. And:
"It is our turn. We are here to articulate an ethics of success that is rooted in Outrageous Love. Outrageous Love demands a new vision of success."
He also introduced one of his key terms, the word Second Simplicity. Second Simplicity is what he calls the Simplicity that comes after Complexity. After having really grasped the complex concepts, we can get to a stage where we can express them in a compellingly simple way–thereby reaching people from all stages of consciousness. [Read More...]
Featured White Papers
Read this White Paper by Board Members Venodhar Rao Julapalli, M.D. and Vinay Rao Julapalli, M.D., F.A.C.C.
There is a dire need for the integration of the art, science, and morality of medicine. This paper explores the deep implications of the Unique Self in integrating medicine. Co-authors and physicians Venu and Vinay Julapalli call on their extensive understanding of the promises and pitfalls of modern health care to reconceive the practice of medicine. The paper provides the framework to evolve medicine through the emergent Unique Self insight. At stake is no less than the future of how we care for ourselves and each other.
Unique Self and the Future of Medicine
Abstract:
Medicine is at a critical crossroads in its evolution from antiquity to our modern age. This article aims to reconceive the future of medicine. Key to this conception is an understanding of the evolution of individual development. To this end, the discussion will first outline the stations of the selves, on the path to what has been termed the Unique Self by spiritual thinker Marc Gafni. Next, the discussion will distinguish between two poles of development and outlook, in order to understand how the insight of Unique Self integrates these dualities. It will then view the Unique Self from three perspectives, or four quadrants, of reality and also illustrate how Unique Self appreciates the balance between part and whole. The discussion will subsequently correlate the stations of the selves with the history of medicine and further examine dualities in medicine that parallel those of the self . It will then elucidate how an understanding of Unique Self fundamentally shifts our envisioning of the practice of medicine. This shift renews the unique calling that is the art and science of healing.
Introduction
Universal to the human experience is care of our health. Medicine is defined as "the science and art dealing with the maintenance of health and the prevention, alleviation, or cure ofdisease." The topic of medicine is therefore relevant to all of humanity.
In the United States, the practice of medicine has reached a critical crossroads. National spending on health care has been estimated to total $2.8 trillion in 2012, which is 18% of the gross domestic product (GDP). It is projected to increase to about 25% of GDP and 40% of total federal spending by 2037. Few dispute that this trajectory is unsustainable.
The dispute begins in how to alter this trajectory. The debate has raged on from multiple perspectives. Some have focused on the structures of payment for health care, while others have investigated the sources of health care pricing. Some have proposed the standardization of health care delivery with an emphasis on maximizing value through evidence-based medicine, while others have highlighted the role of the social determinants of health in influencing the rising costs of medical care. The Affordable Care Act, signed into law in March 2010, expanded health insurance coverage for Americans and introduced programs designed to slow spending on health care. However, there is no clear consensus on its ultimate effect in bending the health care cost curve down.
Pre-Version
Abstract & Introduction
In this article, I want to elaborate on the concept of "Dharma, Lineage, Transmission, and the Student-Teacher Relationship" in the specific way these words are used in my World Spirituality community and specifically by the initiating teacher of the community, Dr. Marc Gafni. Marc has infused the word "Dharma" with a series of meanings which have become self-evident in our community. Because Marc has not yet written about his expansion upon the meaning of "Dharma" for the broader public, I have felt that it is necessary to do so.
The Unique Self teachings that Marc has brought into the conversation are now changing the way that enlightenment is experienced and taught around the world. In my perception, the power, love and clarity of his teaching and transmission of Unique Self enlightenment has been so profound that now, in many enlightenment circles around the world, Unique Self thinking under a host of names is virtually a given. And that although ten years ago, Unique Self Dharma was still unheard of in the enlightenment world. While this (often unconscious) adoption of the core teaching of Gafni's Unique Self Dharma is an excellent achievement and a necessary and gorgeous step for a cogent meme to become mainstream, I find it—for the many reasons that I will discuss in this article—very important to give honor to Marc Gafni's original inseminating work and transmission as well as to the lineage(s) that he is part of and whose wisdom he is embodying and evolving.
I, myself, have come a long way from studying cognitive concepts and maps, methods of self-transformation and healing, to studying and embodying a comprehensive dharma. The insights and discoveries I want to share with you in this article have also occurred along with the transition from being a devoted and passionate student of the Dharma to becoming more and more a teacher and lineage-holder of the Dharma myself. Specifically, I have been teaching, sharing and representing Unique Self Dharma in the German-speaking world, which in turn has deepened my own studies. So, let me share the frameworks that I have encountered and that have worked or not worked for me in relation to the teacher-student-relationship and in relation to the "Dharma." These discernments are I believe critical for what my teacher Dr. Marc Gafni calls the "post-postmodern integral reconstruction project" which is so profoundly needed in our post-postmodern world.
Download the whole article: